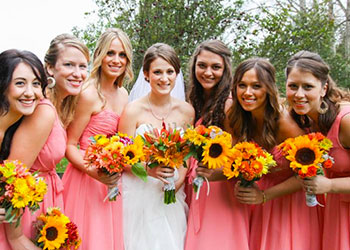 Outdoor Wedding Package
Host your outdoor wedding reception and/or ceremony at our historic and quaint Bed and Breakfast in Candia, NH. Our beautiful colonial home offers beautiful outdoor garden weddings that can accommodate up to 250 guests. Celebrate the beginning of your lives together by having your wedding at our beautiful B&B surrounded by 3 1/2 acres of gardens, fruit trees, and stonewalls, in a picturesque New England setting including the church steeple across the street. Hold your wedding ceremony in our front garden lawn or church of your choice, and arrive at the wedding tent for your reception.
Stephen Clay Homestead Bed and Breakfast Wedding Package includes:
Your wedding reception and/or ceremony.
Elegant accommodations for the Bride and Groom in our Concord Suite including our signature breakfast.
The main house of the Bed and Breakfast includes our finely decorated parlor, dining room, and our lovely porch.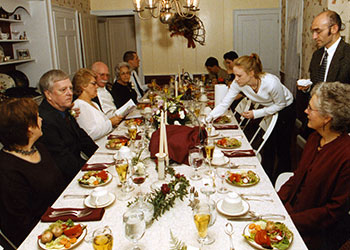 Intimate Small Functions
We are available for small indoor functions or parties for your special event. We can host anniversary parties, wedding rehearsal parties, and birthday, retirement and Mother's Day gatherings.
Stephen Clay Homestead Bed and Breakfast Intimate Small Package includes:
The main house of the Bed and Breakfast including 1 finely decorated parlor, beautiful dining room, and a lovely porch. Bring your own refreshments, or hire a caterer. We can accommodate up to 16 people for a formal sit down party or special event. Including, the dinnerware, and silverware. If you choose, we can accommodate approx 30 people as a cocktail – mixer type non formal (not formal sit down) party. We encourage you to make an appointment to come by and see if our beautiful B&B fits your needs. Contact us today for our package rates.
603-483-4096
or
sterlinginnkeepers@comcast.net
Stephen Clay Homestead Bed & Breakfast
193 High Street
Candia, NH 03034